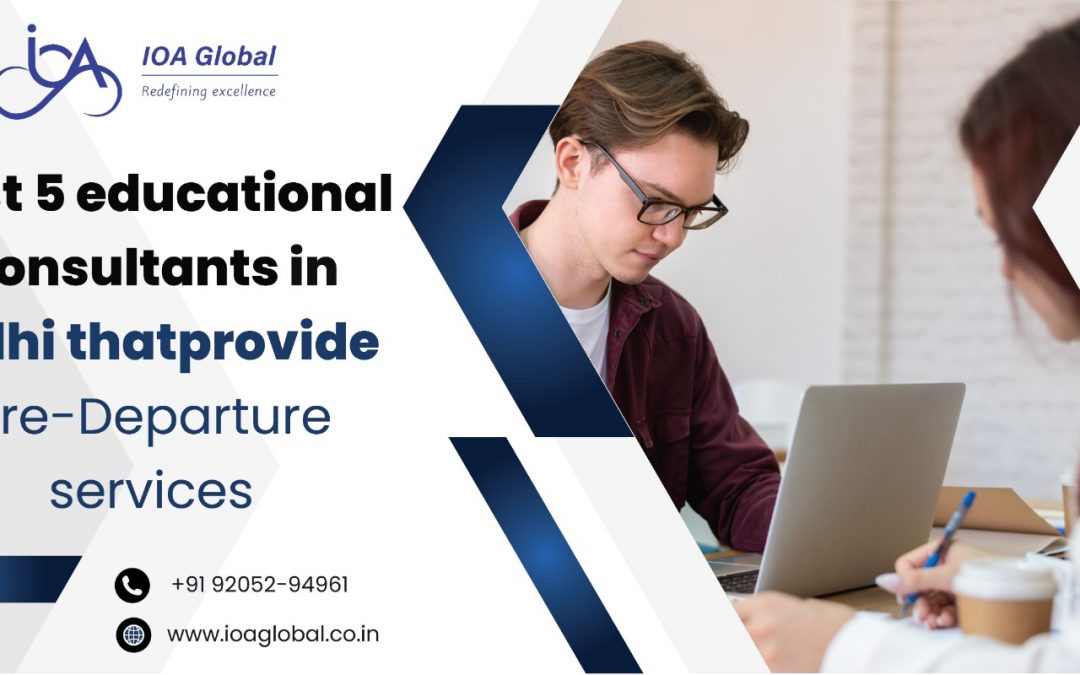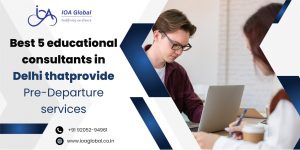 Are you searching for the best career advice from someone who also provides pre-departure services? So don't worry; we've compiled a list of the top 5 educational consultants who can help you go through all of your confusion about studying abroad and higher education.
To study abroad, everyone needs a reliable consulting institution and service. Experts are the only ones who can adequately respond to queries about tuition costs, visa requirements, financial aid, and selecting the finest universities. 
Many Delhi residents want to study overseas. It is crucial to pick the best study abroad consultant or counselor for you because there are so many of them emerging every day. When selecting the top study abroad consultant in Delhi, you should take a number of things into account, such as ROI, paid or unpaid services, etc. Here are the best 5 study abroad consultants in Delhi:
Infinite Opportunities Abroad

Fateh Education 

IDP

Edwise International

Colluni
Let's see what these educational consultants bring to us:
Well known for its services and training, IOA Global is a notable educational consultant in Delhi that offers various options to students while studying abroad. IOA Global guides and supports students in building their path towards higher education in overseas countries. IOA Global welcomes students with full warmth and trust to assist their students in IELTS/PTE training, accommodation research, choosing the right course, successful visa application, free counseling, dealing with the best international universities, receiving a fully real offer letter from their preferred university, SOP review, and also providing them with various opportunities.
If you are looking for perfect guidance with productive services, then you must contact IOA Global counselors for much more information.
Official website: https://ioaglobal.in/
Address: I-59/60, Lajpat Nagar, New Delhi, 110024
Contact no.: +91 9205294961
Since it began in 2004, Fateh has helped more than 30,000 students get into their desired foreign colleges.
99% of Irish visa applications are approved, and Fateh has won the title of "Best Agent of the Year" more than four times in a row! Fateh is unquestionably the best option for students who want to study abroad in the UK  or Ireland in particular and who want to do so in those countries.
Location: Patel Nagar, New Delhi
IDP is a market leader in placing international students and is well-known in India. They provide a variety of services, such as university selection, help with applications, and visa advice. They are a popular option for students due to their wide network of links with colleges throughout the world and the individualized help and support that their professional counselors offer throughout the entire process.
Location: Rajouri Garden and Other Outlets
Edwise International, New Delhi
One of the best consulting firms for international education, Edwise International, has a wealth of knowledge. Additionally, they provide individualized counseling services that give each step of the study abroad process equal attention and effort. The organization is dedicated to giving students a thorough and encouraging study abroad experience that enables them to get accepted to the schools of their choice.
Location: South Extension I of IDP in New Delhi
Colluni helps students who want to study abroad with all they need, including university shortlisting, document and application help, loans, scholarships, and visas. The US, Canada, Australia, the UK, Sweden, Italy, Finland, and many more are among the top countries that Colluni sends its students to.
Colluni, which is located in New Delhi, is unquestionably one of the best centers for future study abroad students worldwide!
Location: Bhikaji Cama Place, New Delhi
So, these were the best 5 consultants in Delhi who provide extensive assistance to their students and fulfill their dreams from the first step of the application process until you fly to your favorite destination.