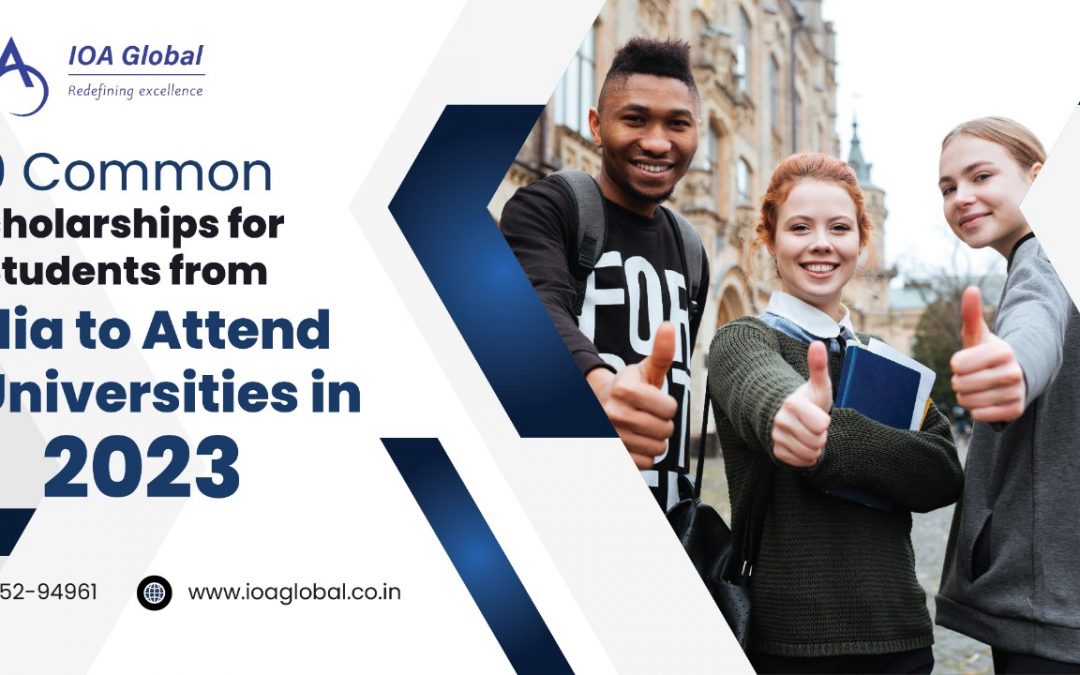 The United Kingdom is a powerful and attractive study-abroad destination. Meritorious international students are awarded a scholarship to lower their financial burden. Universities, governments, and private organizations grant thousands of scholarships. These scholarships are given to international students to help them study at the top universities in the United Kingdom. 
Benefits of Scholarships: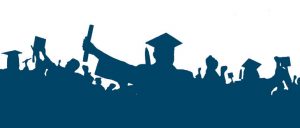 Receiving a scholarship is prestigious. A scholarship is rewarded to people based on merit. Thus obtaining a scholarship encapsulates many benefits that are highlighted below: 
Financial assistance:

 Educational expenses have reached new heights, thus making it difficult for students to enrol in the best university. Sometimes financial scarcity becomes a hurdle in pursuing higher education. This leads to the dropping out of students, so the government and many private institutions have come up with the concept of providing scholarships. Students with good academic scores are awarded a scholarship. Some students tend to burden themselves with huge loans.

Enhance resume:

 A student's resume gains credibility when mentioning a scholarship. Adding a scholarship to a resume leaves a positive impression on interviewers. A scholarship is reflective of the hard work and potential of a candidate.

Focus on career:

 The student will no longer worry about finances after receiving a scholarship. This will help them to focus on their academics. Since scholarships cover most of the expenses, students are not required to do a part-time job and can concentrate on their studies.
Scholarships for students from India to study in the UK:
Below are listed some famous scholarships that Indian students receive to study in the UK:
Chevening

Scholarship:
Government of the UK awards international students with a Chevening scholarship. This scholarship is awarded to students with excellent academic scores. The British government provides scholarships to those students who wish to pursue a one-year postgraduate program in the UK. This scholarship entails great benefits like high-quality education, exposure to diverse cultures, etc. 
Eligibility criteria:
An applicant with a bachelor's degree and two years of working experience

A score on the English Proficiency Test
       2. Commonwealth Fellowship Plan and Masters Scholarships:
Talented students of excellent calibre are given Commonwealth Fellowship Plan by the government. Under this scholarship, the entire tuition fee and airfare expenses are covered. 
Eligibility criteria:
Applicant must not be more than 40 years of age

Should be a resident of India

Shortlisted candidates need to appear for an interview in New Delhi

 
       3.

Erasmus Mundus Joint Master's Degree Scholarship:
The European Union offers Erasmus Mundus Scholarship. This is one of the significant scholarships covering travel expenses, tuition fees, installation costs, and monthly allowances.  
Eligibility criteria:
Either a student must have a degree in the same field or have immense knowledge about the area.
       4.

Felix Scholarship: 
Felix Scholarships gift underprivileged students a chance to advance their education. The students granted this scholarship will be allowed to study at universities in the UK. Every year six scholarships are awarded to international students. 
Eligibility criteria:
Applicant must be at most 30 years of age. 

Must possess a bachelor's degree from an esteemed Indian university
       5. Charles Wallace India Trust Scholarship (CWIT):
Charles Wallace India Trust Scholarship (CWIT) is introduced by British Council. A maximum of 10 scholarships are offered to students. This scholarship is not concerned with providing only tuition fees, but accommodation and living expenses are included in it. 
Eligibility criteria:
Must possess a degree or diploma in their respective field. 

Age should be between 25 to 38 years.
       6. Scotland Saltire Scholarship:

 
The Scottish government, in collaboration with Scottish universities, is awarding Indian students with Scotland Saltire Scholarship. Students who aspire to pursue a Master's degree and lead the world are given this scholarship. 
Eligibility criteria:
Students must be eligible to bear the cost of living 

Students should meet the language requirement criteria
       7. Rhodes scholarship:
The University of Oxford brings students the Rhodes scholarship. Indian students with sharp intellect, capability, and leadership traits are the first choice of the scholarship provider. Under this scholarship, airfare, tuition fee, and health insurance are covered. Every year, five students are awarded the Rhodes scholarship.  
Eligibility criteria: 
Age should be between 19 to 25 years

A student should possess an undergraduate degree in first class

A student must have pursued 4 – 10 years of formal schooling in an Indian institution 
       8. A.S

Hornby Educational Trust Scholarship:
A.S. Hornby Educational Trust Scholarship is introduced to provide international English language students to pursue a master's from the University of Warwick in TESOL. The scholarship is renowned for covering living and accommodation expenses, airfare, visa, and a monthly stipend. 
 Eligibility criteria:
Applicants from countries listed in the DAC list are welcome.

Must have three years of full-time English language teaching experience
       9. British

Council Great Scholarships for Indian students:
Indian students longing to study in the UK are gifted with a Great Scholarship funded by the British Council and the government of the UK's GREAT Britain campaign. 25 Indian students will be awarded a scholarship covering a minimum of £10,000 against tuition fees for a one-year postgraduate degree.  
Eligibility criteria:
Must be an Indian citizen

Should possess an undergraduate degree and should be passionate about the subject area
       10. Dr

Manmohan Singh Scholarships:
John's College launched Dr Manmohan Singh Scholarship in honour of Manmohan Singh. Indian students pursuing doctoral programs from St. John's College and the University of Cambridge are allotted this scholarship. 
Eligibility criteria:
Applications in the field of Aerospace Engineering are given the highest priority. 
Conclusion:
Multiple types of scholarships are provided for international students by the government of the UK. Students from different backgrounds and nationalities are eligible for these scholarships. However, the number of fellowships granted may differ as per the criteria. These scholarships are brought forward to help Indian students realize their dreams of pursuing education in the United Kingdom.