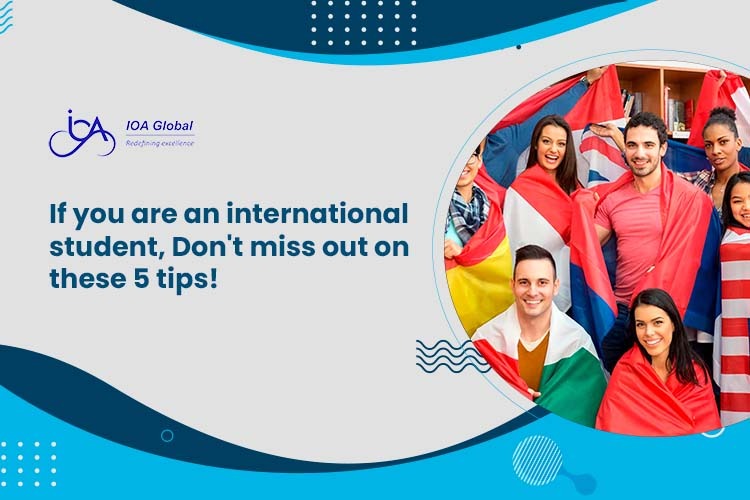 With all kinds of thoughts in mind, you finally decided to surf the net to understand ways to adapt to a new culture, and now here you are. Well, we understand the commitment to study abroad can be prodigious leaving you in a void of confusion and panic about the new surroundings. We understand that it might be a bit too overwhelming initially; you will be in doubt about everything you do, contemplating the repercussions but afterwards your ability to get comfortable with this uncomfortable situation is something that is going to pay off. 
 Remember it takes time to adapt to change; it does not happen overnight rather it has no fixed timeline. But this change will open doors to global exposure and abundant opportunities leading to holistic development. You will be patting your back for sticking through all those moments when you decided to withdraw everything done till now. We are here to put you at ease and guide you with steps to adapt to a new culture in case you are flying for overseas education very soon. 
5 Ways to adapt to a new culture
1. Planning never really goes wrong 
We understand that it is best to be prepared for the unexpected if you are an international student, but prior planning to understand what you are stepping into is not that bad after all. While researching the

top universities

and the

list of courses

, dedicate some extra time to understand the weather conditions, history of the country, common stereotypes if any, or maybe if anything is considered rude. Well, we don't expect you to miss out on popular cuisines and landmarks to explore in the country during a weekend. If you know anybody residing in the country, make an initiative to talk to them about the overall surroundings, any tip can be a life savior who knows!
2. Be curious, not judgemental
Now, be very sure that you understand this statement carefully. It is great to be curious, trying to understand the new culture, fitting in with people or a new environment. A great way to do it is to ask questions; well everybody understands that adapting to a completely anonymous environment can be pretty overwhelming so the more you enquire the more familiar you become. But now there is a thin line between being curious and being judgemental and we cannot afford to cross that line at this point specifically. Be wisely curious; see if the person is in a state to answer your queries and then move forward, who knows how things could work out for you by just being curious.
3.    Try and participate 
This is where you can make the most of your study abroad trip and at the same time make you feel included. Try and participate as much as possible in different events, society activities, or maybe any sort of competition, the more you initiate, the better you understand. Yes, it might be a bit too much in the beginning but eventually, all this will open ways to inclusion, new opportunities, and who knows new friends maybe. It is vital to remember that you are here only to expand your career prospects and attract the best opportunities which will not happen by just wishing for things to work out, you need to get in the field and try to be a part of a new world you have stepped in. 
4.    Student support groups to the rescue 
If you still find it daunting to adjust to this new culture all by yourself, then study support groups are always there to help you get through it. Almost every university has these student support groups to cater to the needs of the students. You can go to them to discuss any kind of challenges you are facing in the college or maybe if the new culture is taking a toll on your mental health, whatever it is you should feel free to contact them in case of need. They will do the best in their hand to drag you out of this uncomforting situation you are facing. 
5.    Bring your home here
You may miss home if you spend a lot of time in a country other than your own. It's normal to feel overwhelmed from time to time, and things that remind you of home might provide a welcome distraction. Bring family photos, watch your favorite TV show or cook your favorite meal, whatever brings peace to you. The idea here is to do more of things that remind you of home, the little things that bring your home in this completely new culture keeping you miles away from the people you love.
Final thoughts
We hope this journey becomes worth a while for you, bringing tons of memories, new friends and tremendous opportunities your way. We advise you to talk to your study abroad consultant, speak your mind and pour all your queries to get answers and some additional expertise or tips never hurt, so it's best to just talk your doubts out.
IOA Global is here to make this journey worth a while for you. We have successfully helped more than 1500 students to live their dreams to study abroad. Our vision is to cater to Taylor-made solutions which prepare the students for every aspect of this journey from the application process to the interview round and ensure favorable outcomes. So whatever point you are in, visit us and remove your doubts at IOA Global or call us at 011-491461461 / 9654544247 / 9971403636