Well, why not, preparing for the IELTS test can be daunting for the students, leaving them in a void of confusion generally asking questions like where should I begin with?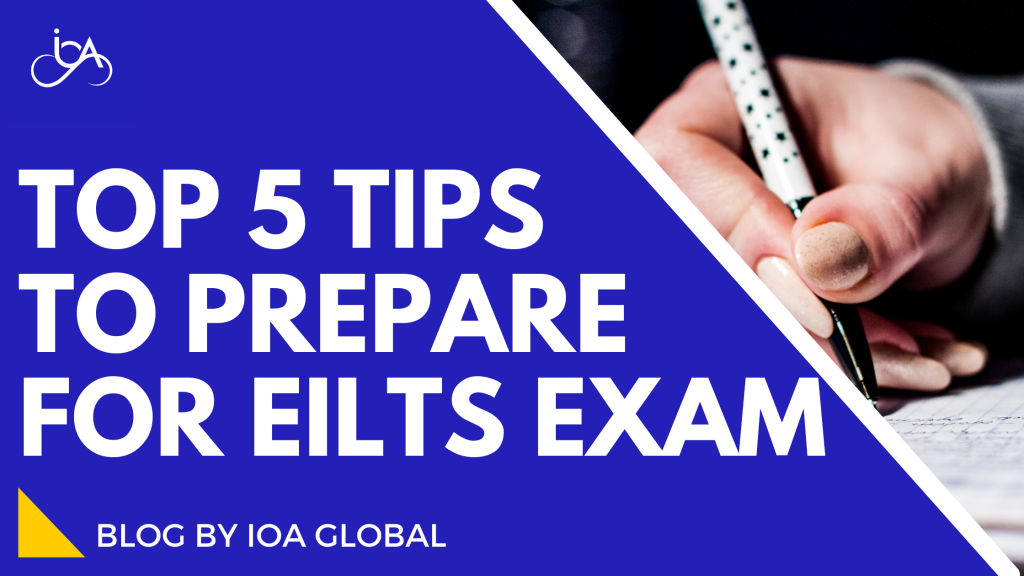 If you have searched for tips on how to prepare for the IELTS exam, you must be overwhelmed with different emotions right now. Well, why not, preparing for the IELTS test can be daunting for the students, leaving them in a void of confusion generally asking questions like where should I begin with? But now that you have landed here, we have a solution to put you at ease, take a look at these simplified steps curated for the students to understand how to prepare for the IELTS Exam and move out for overseas education. Before we proceed with the steps to enlighten students about IELTS preparation, let's understand what the IELTS Exam is: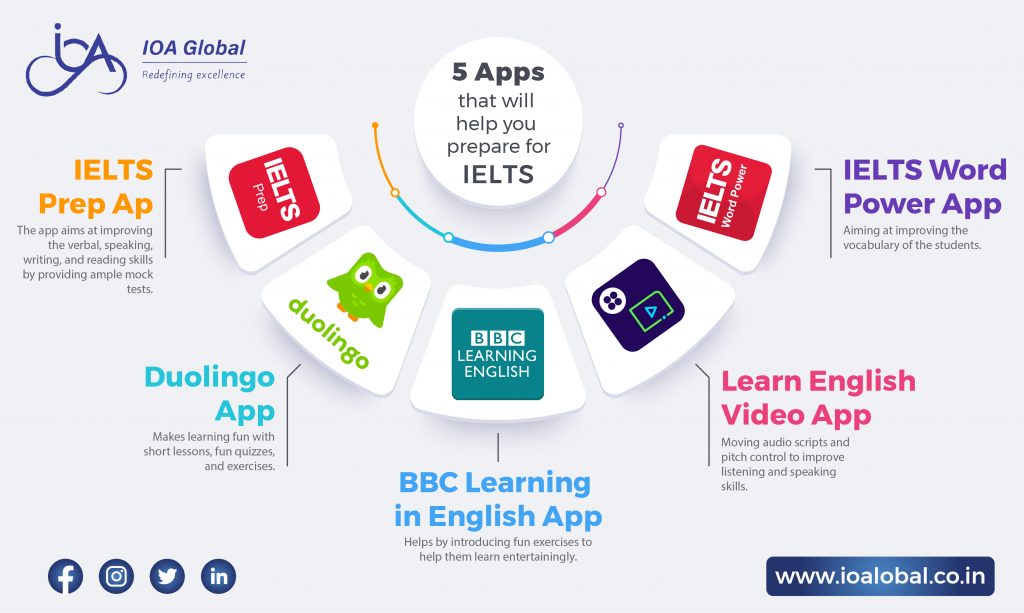 International English Language Testing Systems or what we call the IELTS exam is an English test designed for non-native English speakers to live their dreams to study abroad.
This exam comprises components on reading, writing, speaking, and comprehending spoken English. The students are given a score between 1 and 9 with 1 being the lowest and 9 being the highest possible score. A score of 7 or above is required to pass the IELTS exam, whether you are taking it to study abroad at a university in an English-speaking country or to demonstrate English language competency for a job. One must start with the preparation at least; 6-8 weeks before the exam, given below are some of the tactics which will help you begin with your preparation.
1. Understand the Exam Pattern
It is always feasible to start by familiarizing oneself with the format of the exam. Look out for previous years papers and understand the formatting style, type of questions asked, and the weightage they carry. This will give you an insight on how to prepare for the IELTS Exam and which section has to be given more importance than the others. Each section deserves proper attention Remember, focusing on one section alone will lead you nowhere. Divide your time equally to all the segments with reasonable standards of preparation and setting realistic expectations.
Given below are section wise tips for the students to begin with their preparation for the IELTS Exam:
 Reading SectionBy now, reading books should be your favorite leisure time hobby. If you haven't started with this already, visit your nearest bookstore and purchase the novels that best interest you. While you are reading, make sure to comprehend the main points of the book and the overall theme. You should be able to accomplish this well enough to discuss and share your thoughts with others. Make a habit to note down things when required, this will assist you in remembering what's vital so that you can respond to any questions posed on the written piece.
Speaking section 
The best advice given to students preparing for the IELTS exam is to immerse them in the English language. Reach out to people in striking conversations in English. If that is not possible, talk to you, speak out loud with better use of words to improve the vocabulary. It is okay to hesitate at first because you feel absurd about it or under-confident but do not stop,
remember the more you practice the better you will get at this.
 Listening section 
Listen to the discussions in English, just like you would for the speaking section. You can watch TV shows, listen to English songs, or get hold of podcasts. Listen carefully and repeat what is said. It's also crucial to pay attention to and participate in group conversations. You'll be more accustomed to and comfortable listening to multiple perspectives from different people.
Writing section
This segment might take a toll on you. Developing a habit of writing can take a little more time than expected but definitely, this is not something that should discourage you. Pick out topics and write essays on them, analyze how different writers portray their work. Read as many essays, novels, and blogs as possible, and then try writing your own. Be open to the work of others and take the expertise of writers if you know any. Many students consult the study abroad consultants for IELTS coaching to prepare well with the expertise of trained teachers and not miss a single opportunity to study abroad.
3. Practice previous year papers
If you are a student, you might know the importance of solving previous year papers. They familiarize you with the type of questions asked, the weightage they carried, and the pattern followed in designing the question paper. The more papers you practice, the more confident you appear for the exam.
4. Understand the time constraints 
The better understanding you have of the exam pattern, the simpler it will be for you to complete the IELTS exam on time. Remember, this is a time-based exam every section will require sufficient time, otherwise with all the pressure accumulated, you won't be able to do justice and lose out on the marks.
5. Immerse yourself in English 
Along with your IELTS Exam preparation, expose yourself to the language as much as possible. Read about topics that interest you; online periodicals or blogs are good places to start. Get into the habit of writing, be it diary, blog, or article. The idea is just to stay in touch with the language and immerse deeply into it. Join writing groups on social media platforms
to stay updated with recent postings. Listen to native speakers conversing and, if feasible, join in making use of the shadowing method. This entails repeating in English what someone has just stated. This will help with stress, intonation, and pronunciation. Keep in mind that self-learning is possible only if you push yourself every day to set new standards of growth and work hard to accomplish them as well.
Remember the only way you can ace this exam is to know the exam! There is no magic trick it's just your efforts in the right direction that is going to help you clear the IELTS exam.
If you are preparing for the IELTS exam, then the best advice to start with is to know the exam. Here are some tips and tricks to prepare well for the exam:
1. Be familiar with the exam pattern
2. Enough time should be given to each section
3. Solve previous year papers
4. Practice more essays, read more blogs and converse more with people.
5. Look out for IELTS training near me and enroll yourself with the best IELTS coaching to ensure proper preparation and satisfying grades to come closer to your vision of moving abroad for overseas education.
IOA Global is here to make this journey worth a while for you. We have successfully helped more than 1500 students to live their dreams to study abroad. Our vision is to cater to Taylor-made solutions which prepare the students for every aspect of this journey from the application process to the interview round and ensure favorable outcomes. So whatever point you are in, visit us and remove your doubts at IOA Global or call us at 011-491461461 / 9654544247 / 9971403636