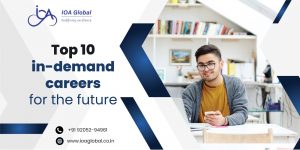 In recent times, there has been a surge in the enrollment of students in a number of job-oriented courses. The market statistics are rapidly changing, and it is quite difficult to analyse the top 10 in-demand career options for the future. However, worry not; we have analysed a few options that might be relevant for you.
Now let's check out a few job profiles that are currently in demand:
1. Data Analyst: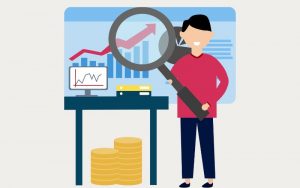 Data analysts or scientists are given an abundance of data that is produced by the masses for the business. The main role of a data analyst is to let the company interpret the data to figure out patterns and market trends. Other responsibilities of the data analyst may involve collecting and arranging data, developing and managing files, applying statistical techniques to analyse and interpret data, and creating reports and representations that convey findings to stakeholders.
Eligibility: Usually, an individual requires a degree in mathematics, computer science, or statistics to work as a data analyst. Even a candidate should have appropriate skills.
Annual median salary: Typically, the salary slab for a data analyst is around $90,000.
2. Software Developer: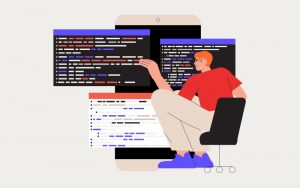 The software development industry has bloomed in recent times, making it popular to design, develop, test, and code software. Unlike web developers, who focus on websites and mobile applications, software developers are focused on developing software. More and more companies these days are relying on digital platforms and products, which is creating demand for software developers.
Eligibility: A bachelor's degree in software engineering, computer science, or a related field is required.
Annual median salary: $112,000 approximately
3. Artificial Intelligence and Machine Learning: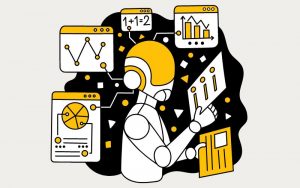 Machine learning (ML) and artificial intelligence (AI) are the most appealing and promising technologies of the future. The two technologies are different, however, and both courses are responsible for transforming lives. Further, if an individual has acquired a degree from abroad, then the recruiters will be happy to open
doors for the graduates. An individual can consult the best study abroad consultant in India to ease out the process of applying for study abroad.
Eligibility: A degree in computer science, data science, mathematics, statistics, or a related field is required, as are strong programming skills in languages such as Python, R, and Java.
Annual median salary: The salary of an artificial intelligence or machine learning engineer is around $125,000.
4. Cybersecurity Analyst: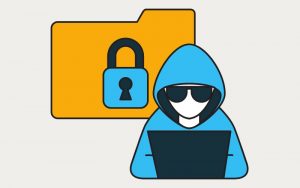 Cybersecurity cases are on the rise these days, which increases the need for jobs in the sector. Usually, the cyber security engineers act to safeguard the company from fraud. Basically, they are the set of professionals who are concerned with securing the network of an organisation to prevent any fraudulent practise within the organisational set-up.
Eligibility: An individual requires a bachelor's degree in computer science or information technology.
Annual median salary: approximately $105,000
5. Marketing Specialist: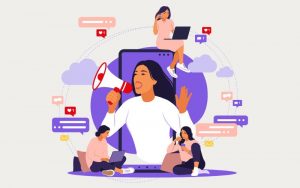 A marketing specialist has expertise in promoting the brand, products, services, events, etc. of the organisation. A marketing specialist should be able to analyse marketing trends, campaign performance data, and customer behaviour.
Eligibility: Typically, an individual needs a bachelor's degree in marketing or advertising.
Annual median salary: approximately $70,000
6. Creative Professionals: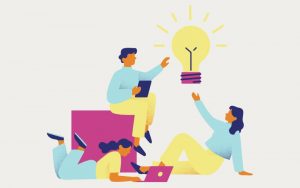 Now, here comes the creative sector. Companies always need fuel to maintain their presence online and offline. That fuel for companies is certainly graphic designers, content writers, animators, and other creative beings.
Eligibility: An individual should have a creative mindset and relevant skills in their field.
Annual median salary: $55,000 approximately
7. Information Security Analyst: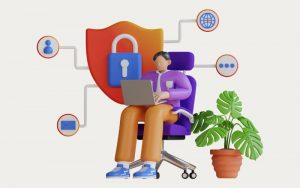 The job of an information security analyst is to safeguard a company's computer systems and networks from hacking. Their main aim is to develop and put into practise strategies and procedures to ensure the confidentiality and availability of the organisation's information assets are not at risk.
Eligibility: Usually, a candidate with a bachelor's in information technology and industry certifications like Certified Information Systems Security Professional (CISSP), Certified Ethical Hacker (CEH), and Certified Information Security Manager (CISM) are required.
Annual median salary: around $105,000
8. Physician Assistant:

A physician assistant works under the guidance of a physician to provide medical care to patients. There are multiple tasks that a physician assistant is trained to do, like taking medical histories, ordering and interpreting diagnostic tests, performing physical tests, and much more.
These days, physician assistants have become increasingly popular in the healthcare sector; they ensure that patients receive high-quality medical care.
Eligibility: A master's degree in physician assistant studies, including both classroom and clinical training.
Annual median salary: approximately $115,000
9. Project Manager: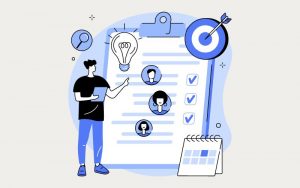 A project manager is an expert who is responsible for organising a team and looking over a project from start to finish. In order to ensure that projects are finished on schedule, within budget, and to the satisfaction of stakeholders, project managers are charged with planning, organising, budgeting, and managing them. Usually, project managers work on different projects in various fields, including engineering, computer science, or business administration.
Eligibility: Anyone holding academic expertise in the related field, such as engineering, computer science, or business administration.
Annual Median Salary: The salary is $95,000 and is subject to variation as per industry, company, and location.
10. Public Relations (PR) Manager: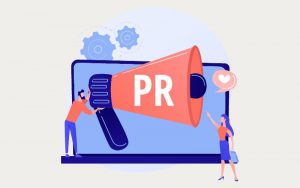 A company's communication with the public, involving clients, investors, and the media, is handled by a public relations (PR) manager. The major responsibilities of the PR manager include creating and implementing communication strategies, drafting and revising press releases, answering questions from the media,
maintaining social media accounts, and planning press conferences or other events.
Eligibility: A bachelor's degree in public relations, communication, or a related field
Annual median salary: approximately $119,000
Conclusion:
Students can consider the above-given career options to shine and make the most of their future. All the career options are most demanded and appropriate for the future. Moreover, when students prefer to take degrees from abroad, their chances of getting recruited increase.  However, if an individual prefers to study or work abroad, they need to appear for an IELTS test. Certainly, a good IELTS test score speaks for you, so take classes from the best IELTS coaching institute in Delhi.