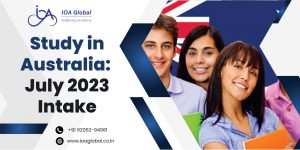 From the stunning beaches to the rugged outback, Australia is the country most preferred by students. The vibrant cities and quality education at the universities make Australia the most popular country to study abroad. Students prefer studying in Australia, as the country advocates for students' needs. The country accepts applications from students around the year, though the July intake is considered to be the best intake.
But isn't it surprising that thousands of students every year head to Australia? Let's dig into the reasons why students prefer to study in Australia.
Why study in Australia?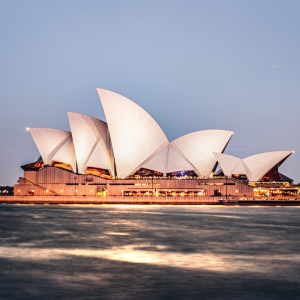 Here are the reasons to study in Australia:
High quality of life: Australia consistently ranks among the leading nations in terms of quality of life, standard of living, and safety. During study breaks, its metropolitan areas offer a lively and welcoming atmosphere, as well as a variety of recreational, cultural, and outdoor activities.
Working opportunities: Australia offers many chances for international students to gain work experience during their studies. With flexible work visa options and an active job market, you can pursue part-time employment, internships, and post-study work opportunities, all of which may improve your skills and employability.
Scholarships and Financial Aid: Australian institutions and the government offer international students a variety of scholarships and financial aid options. These grants can reduce the financial burden and make studying in Australia more accessible.
Intakes in Australia:
Every year, thousands of students apply to study in Australia. However, the statistics on the number of international students applying in different intakes vary. Since the government and universities allow students to enter the country for study purposes, they should keep the intakes in mind.
Below are listed popular intakes wherein students can apply to their desired university.
| | |
| --- | --- |
| Popular intakes | Classes start at |
| February or Semester 1 | Late February or early March |
| July or Semester 2 | Late July or early August |
| September or semester 3 | Late October or early November |
Out of these three intakes, the February and July intakes are the most popular.
July Intake in Australia:
The July intake is the best time to apply to universities in Australia. Since the February intake is the primary intake, all the courses are open to students. However, the number of courses available in the July intake varies depending on the university.
Pre-application details for the July intake in Australia: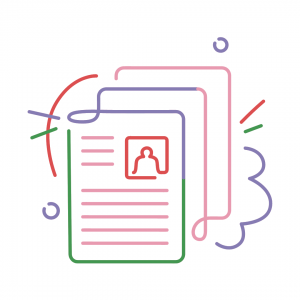 It is better to go through the pre-application details for the July intake. So don't forget to check the pre-application requirements that can make you stand out from the crowd. Below are highlighted some must-do pointers to stay on track.
Be an early bird: If you are willing to study in Australia and plan to apply for the July intake, then start shortlisting universities in November itself. Start downloading the admission brochures of the universities you wish to study at. In case of confusion, you can always search for the best study abroad consultant near you.
Research for accommodation: keep information relating to accommodation options in the country. It is preferable to book accommodations as soon as you get your offer letter.
Take all standardised and language tests: Students need to appear for English language and standardised tests like the GMAT, TOEFL, IELTS, or PTE. The scores of these tests matter in the admissions process. To achieve your desired IELTS score, take classes from the best IELTS coaches in Delhi.
Note: Make sure you keep extra time aside in case certain things don't fall into place.
Draught your Statement of Purpose: A student moving to Australia must carry 2-3 SOPs with them. Make sure that your statement of purpose is carefully crafted, as your selection at the university might be dependent upon these SOPs. It might take days to create a proper SOP.
Contact the professor for a letter of reference: You need to contact the professors at the university to get an offer letter. Try completing this task one month prior to your application deadline so that you can fill out the application on time.
Things to keep in mind after applying for the July intake in Australia:
Students who are planning to pursue any degree in Australia need to keep a few things in mind. It is advisable to consider the pointers given below after applying for the July intake in Australia:
Respond to university emails on time: Do not delay responding to university emails. Consider this the most crucial thing to keep in mind since offer letter processing also takes time.
Pay non-refundable deposit fees: Once you receive your confirmation of enrollment from the university, you need to pay non-refundable deposit fees. Paying the fees ensures your confirmation of admission to that university.
Apply for scholarships: If you are eligible for a scholarship, then apply for it. Further plan your finances and how you will be making the payments.
Paperwork for a student visa: Gather all the documents required for applying for a student visa.
International health insurance: Any student who is visiting abroad needs health insurance.
List of top universities for the July intake:
Students who are eagerly waiting to study in Australia can apply for the July intake at the following universities: However, there are multiple other universities that might accept applications from students for the July intake.
Conclusion:
Australian universities are home to thousands of national and international students. The scenic beauty and high-quality education attract international students to fill out the application form. Every year, universities are filled with thousands of applications. The spring and fall intakes both seem to be ideal for a student. However, there are added benefits to apply in the spring intake (July intake), as mentioned above. Any student who is planning to apply to Australian universities in the July intake can consult the best study abroad consultants in India to make their dream a reality.
Contact us: