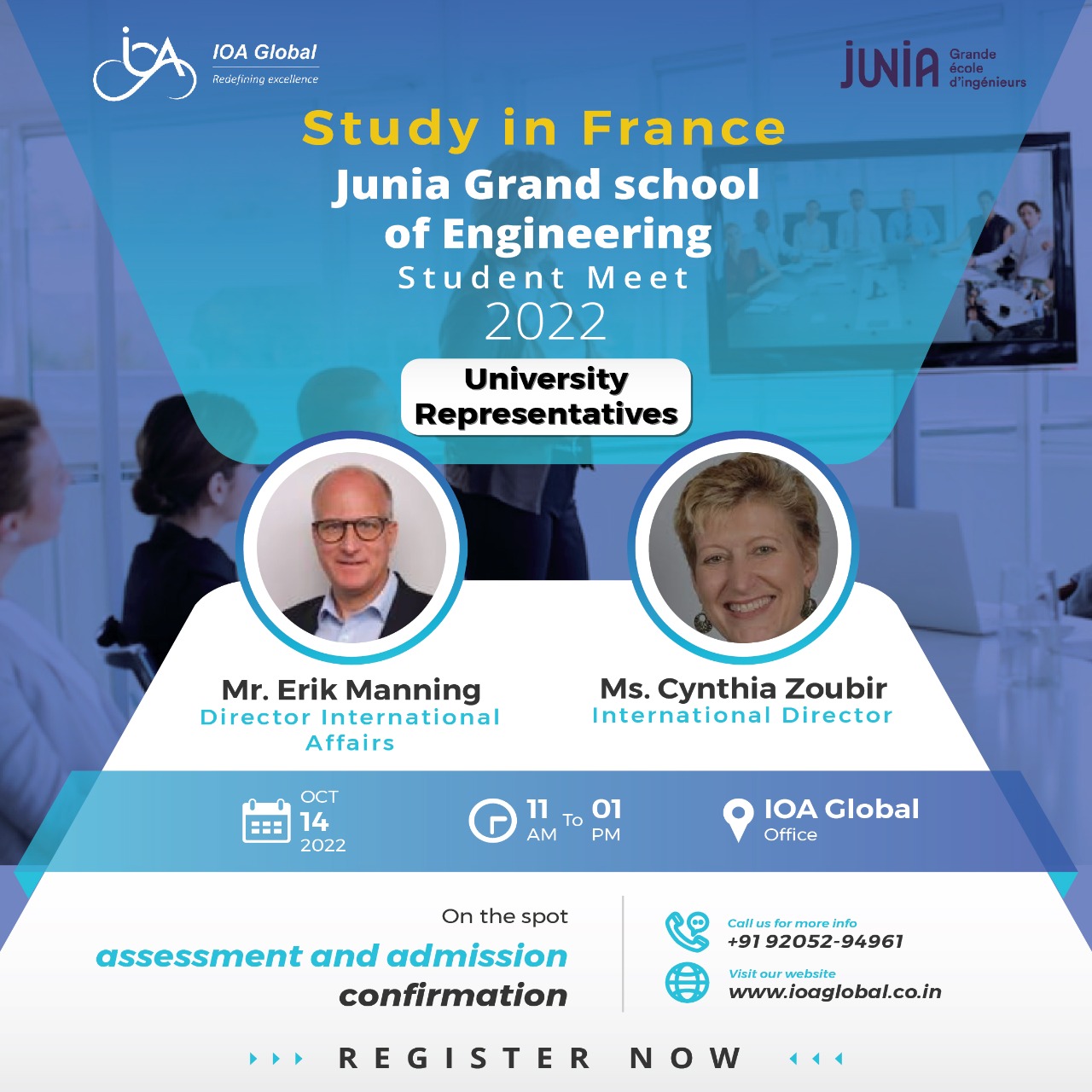 IOA GLOBAL EVENT – JUNIA GRAND SCHOOL OF ENGINEERING :
Junia Grand School of Engineering is coming to IOA Global on the 14th October :
Why you should attend this event?
1. Directly get admission confirmation and acceptance from the university representative
2. Clear your doubts and get the best assistance
3. Meet the representatives of one of the leading universities in France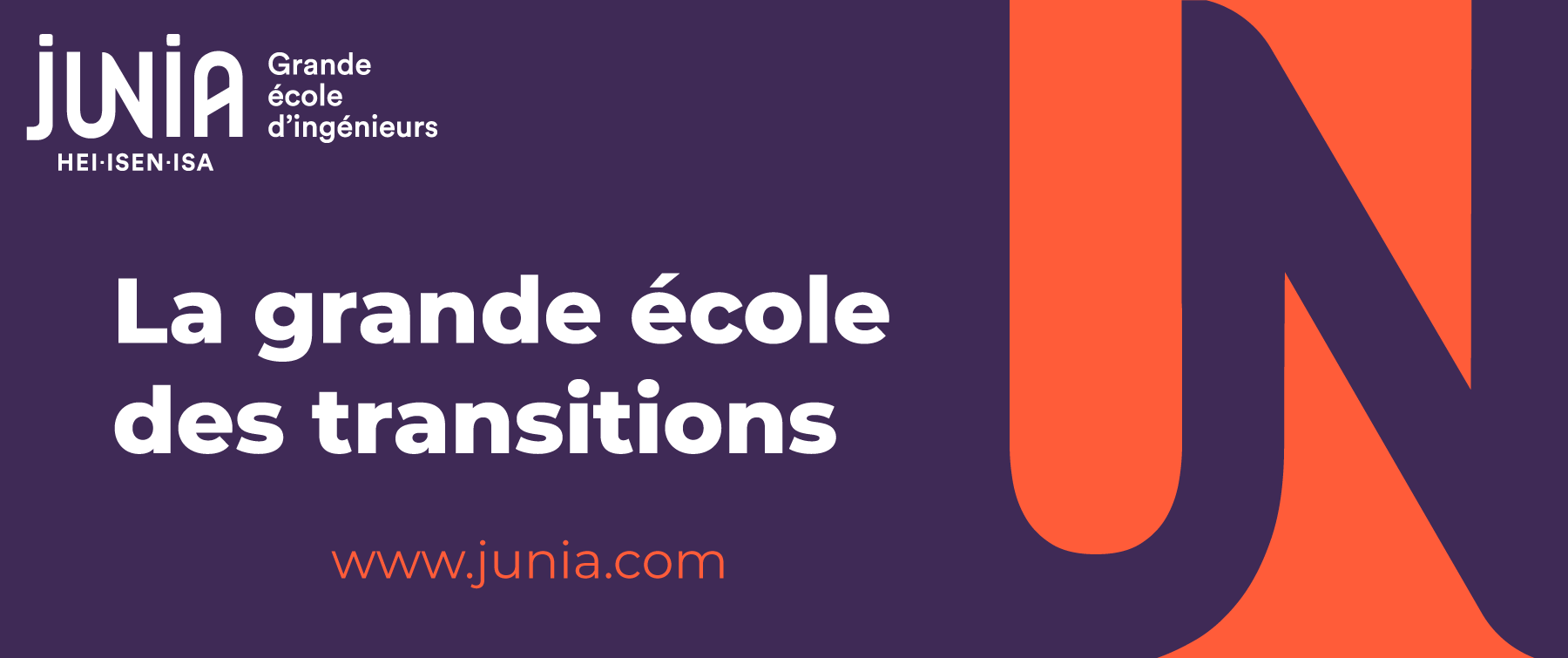 ABOUT JUNIA GRAND SCHOOL OF ENGINEERING :
ISA Lille, formerly the Institut Supérieur d'Agriculture de Lille, is one of 205 French schools accredited on September 1, 2018 to deliver a Diplôme d'Ingénieur engineering degree. It is a "grande école", in the French system of Higher Education.