DIVERSIFICATION IN THE STUDENT MARKET FOR STUDENT ENROLLMENT.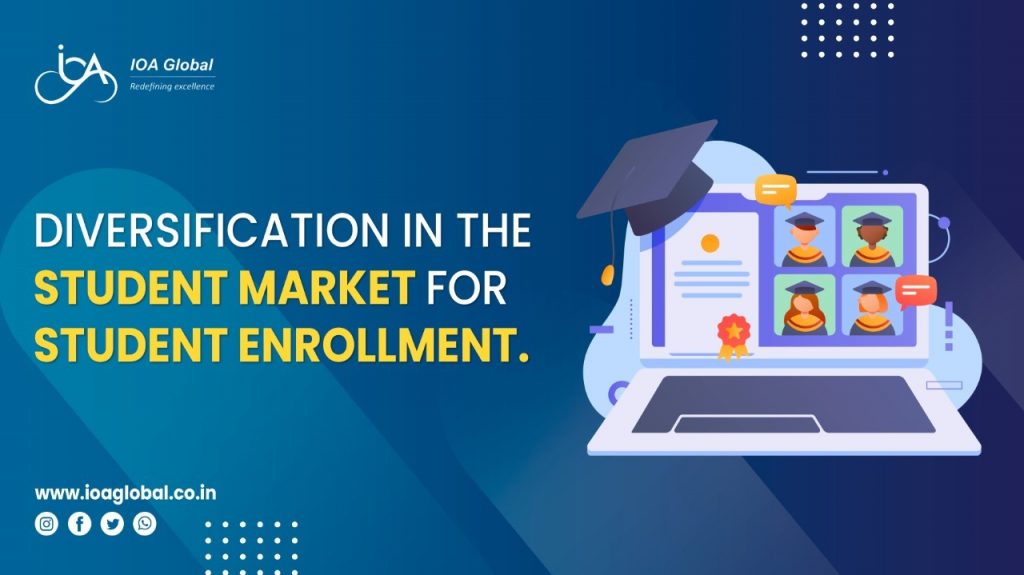 International education has always been a trendsetter for students looking for quality education. However, what we fail to notice is the diversification of the student population to different study-abroad nations depending upon the multiple growth factors. Popular study-abroad destinations have been the UK, USA, Canada, Australia, and China which witness mass student enrollment every year. 
For instance, China for many years had been one of the most popular Overseas Education destinations. However, experts saw a change in the pattern when they claimed that the flow pattern would weaken in 2020 due to many factors like both capacity and high quality. 
The tendency may have been driven by increasing geopolitical tensions between China and the West. The Chinese government is more determined than ever to establish a sphere of influence that will compete with relations between North America and Europe. Its policies have changed to focus on keeping more students at home to study and work rather than sending them to the West. It is fairly clear that while China will no longer be the main driver of global mobility, it will still be a top-sending market and a top priority for recruiters worldwide.     
                          INDIA AS A NEW GROWTH DRIVER
Student demand in India is largely growing which is flattering for major study-abroad destinations. Indian students constituted up to 35% of all international students in Canada in 2021, a number that has been consistent since 2019, whereas in the UK, the percentage of Indian students enrolled increased from 10% in 2019 to 19% in 2021. In both Australia and the US, Indian students continue to make up the second-largest international student population.
But the more important question which needs to be addressed is, why the student market is diversified among different study-abroad destinations. 
It is quite clear from the table above that the student population is widely distributed among four major study-abroad destinations. Australia and Canada are leading the chart, whereas the United Kingdom is dependent more on enrollments from China and India. Chinese and Indian students made up about 51% of all overseas students in 2021, a significant increase from 36% in 2019.
           REACHING BEYOND THE NATIONAL BORDERS 
One of the biggest perks of international education after the Global Pandemic is the importance of Virtual Education that expanded global education outside the borders. The impact of closed borders was less severe for schools and institutions that could provide quality online education to international students abroad or who already had branch campuses or collaborative programs in other countries. New groups of international students have emerged, students who are willing to start their education online and later visit campus are one example. Another is the willingness of students to enroll in a fully online program if they are offered incentives, including reduced tuition or post-study employment rights in a target nation.
The analysis was highly significant as it opened new perspectives for modification in the international education system and forced authorities to think deeper in promoting online programs to encourage students to understand the importance of pursuing education abroad. 
In a webinar from the Canadian Bureau of International Education in 2021, the global perspective on these trends was made evident, demonstrating how institutions are thinking beyond conventional capacity restrictions such as the availability of on-site classroom space or accommodation.
Considering the industry trends, more and more students are visiting their study abroad consultants and enrolling in upcoming intakes. Not just the platform provides quality education but comes with an array of opportunities paving paths for global exposure and career development.