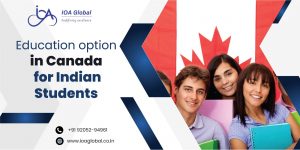 Canada is a country in Northern America with a diverse landscape and culture. With the oldest and most prestigious universities, Canada is a favorite destination for food lovers, students, and education providers. International students who wish to discover interesting cultures and lifestyles.
Moving to Canada assures you of getting enrolled in the University for the course you are passionate about. There are multiple distinguishing education options available for international students. Students can choose the most appropriate course for their higher education. A degree and experience in Canada have much to offer to the students.
Benefits of acquiring a degree from Canada:
Getting any recognized degree from Canada assures you of multiple benefits. Students can expect to experience the best while studying in Canada.
Global recognition: A student holding degree from Canada is globally recognized. In case, students wish to pursue education in any field, then they have an advantage. All the universities in the world accept degrees from Canada. It becomes easy for students to continue their education in a different country.
Vast exposure: Canadian classroom system is organized in a way to provide exposure to students. Usually, classrooms are fitted with AV aids for a better understanding of students. Even education is not limited to the walls of the classroom; the faculty tries to relate education to nature.
Affordable education: The provision of scholarships in Canada for Indian students makes education affordable. Even the tuition fees at multiple universities are comparatively less.
Easy employment: Employers from around the world recognize a degree from Canada. Students can get easily employed since they have vast exposure in terms of knowledge. Even candidates with degrees from Canada stand out from the crowd.
Best education option for Indian students in Canada:
Indian students after completing their 12th move to Canada for higher studies. Students moving to Canada ensure that they are enrolled in the best course that is available in the country. However, sometimes a bundle of education options can confuse students. It becomes difficult to choose the best option for them.
Below are given some options that most Indian students choose:
IT and Computer Science: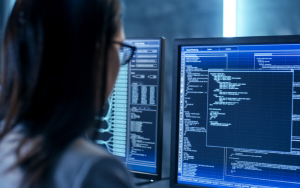 Canada offers IT & Computer Science courses to students. Both these courses have relevance in the modern world. Being one of the highest-paying professions in Canada, IT & Computer Science is the top choice among international students.
Students moving to Canada for IT or Computer Science courses are offered scholarships and immigration services. The list of courses offered in Canada in the field of IT and Computer Science is endless. Some high-paying IT and Computer education options are given below:
Database analytics
Web designer and developing
Data Science
Computer Programming
Software engineering
Multiple universities are at the top of the chart for providing a high-quality education in the field of IT and Computer Science. The list of such universities is given below:
Engineering: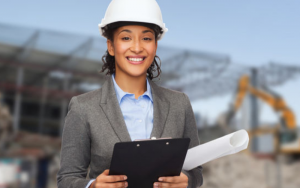 Considering the number of jobs available in the engineering sector, international students go for engineering courses. Students have access to several engineering courses in top universities in Canada. Expert professionals with hands-on practice are given jobs easily. Scholarships to study in Canada are given to Indian students, which attracts them to study in Canada.
Canada has the Accreditation Board of Engineering and Technology (ABET) recognized universities. Pursuing courses in civil engineering, nuclear engineering, biomedical, and software engineering is beneficial.
Business management: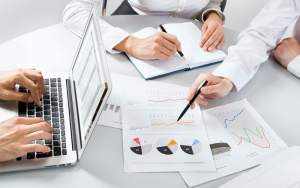 In a world where everyone wishes to be an entrepreneur, Canada offers courses in business management. The students are exposed to business ethics and real-life scenario. Holding a degree in business management gives you an idea about the working of the business world. The most popular degree in business management is MBA.
Pursuing an MBA assures you of giving wide-ranging exposure and knowledge of the corporate world. Some of highest paying jobs are given to candidates who have completed their education in the following courses:
Banking
Investment finance
Management consultant
Media and Journalism: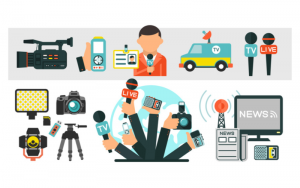 The demand for media and journalism courses is very high. International and even local students have a keen interest in media courses. Acquiring a degree in media and journalism makes you proficient. Media professionals have a broader vision. Getting a degree in media or journalism make you eligible for various job roles including public relation officer, social media manager, media planner, and statistician.
This is the latest field that has been added to the education system of Canada. The demand for young professionals in the field of digital media and social networks is tremendously rising.
If you wish to pursue a degree in media and journalism, then these universities are for you:
University of Toronto
University of Waterloo
Health, Biotechnology (Biosciences), and Pharmacy: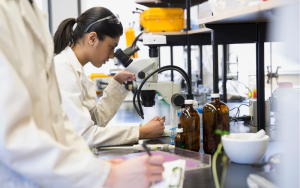 In recent days, the healthcare field is booming in different parts of the world. To join the healthcare field, you need to acquire proper knowledge. Thus, most Canadian universities deliver education in the field of healthcare. Typically, the field of healthcare is vast and students need to focus on certain specialties according to their interests.
Even the government of Canada intends to promote learning in the sector of health. Degrees in medical sciences, preventive medicine, human psychology, and other health-related fields are in demand. However, one must be aware that not all medical colleges in Canada are open to international students.
Top universities offering courses in Health, Biotechnology (Biosciences), and Pharmacy:
McGill University
Queen's University
Conclusion:
Canada is home to top universities furnishing the best courses for international students in all fields. Canadian government emphasizes education and learning more. Since it is the top destination students want to land in, so the selection of the right course becomes important. Additionally, the above-cited courses are the most popular among students.